Need New Gutters or Gutter Repairs? Let Us Help!
If you need a new gutter system for your property or your current gutters are not working properly, you've come to the right place. At Ideal Precision Roofing and Exteriors, Inc., we can take care of all your gutter needs, from large to small. As we do with all our other services, we also offer free estimates!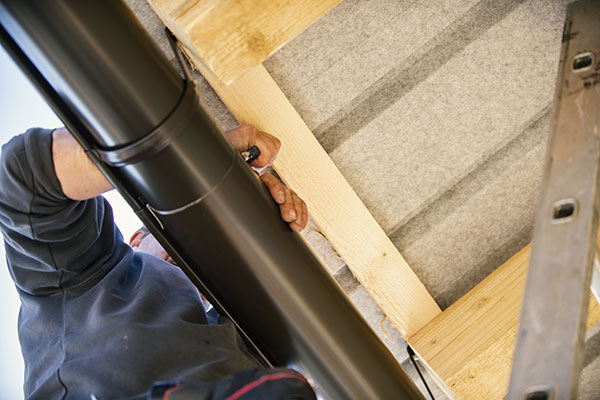 Signs Your Existing Gutters Need Repair
Gutters play a crucial role in the protection of your home or commercial property. If they become damaged, clogged or otherwise unable to perform as designed, the structure is at risk for water damage and related consequences. We don't want this to happen. Call Ideal Precision Roofing and Exteriors if you see any of the following signs that repair or replacement is needed:
The gutters are pulling away from the roof.
You see cracks, holes or breaks in your gutters.
Sections of gutter have gaps and allow leaks.
Water is pooling around your foundation.
Your gutters and/or downspouts are rusting.
Protect Your Investment With New Gutters
Your home or building is an investment, and we want to help you protect that investment from water damage. Storm damage is often covered by your insurance, so be sure to have your gutters fully inspected by a professional from Ideal Precision Roofing. Considering that gutters are one of the last things to fail on the exterior of your home, we take our job very seriously and will go the extra mile to make sure you are happy.
Schedule a Free Consultation Today!
Ideal Precision Roofing and Exteriors has the expertise to assess your current gutter system and recommend repairs or replacement based on our findings. Let's get started! Call us at (210) 485-1553 or submit the convenient contact form and we'll be sure to respond ASAP.