Storm Damage Restoration & Insurance Claim Specialists
Ideal Precision Roofing and Exteriors, Inc. has been working with a number of insurance companies for well over a decade. We know what they need to properly process a claim for hail damage, wind damage and other storm damage. If you need assistance with the claims process, let the experts at Ideal Precision help. We'll guide you throughout the process, ensuring you get the coverage you deserve and the high-quality roof restoration work your property needs.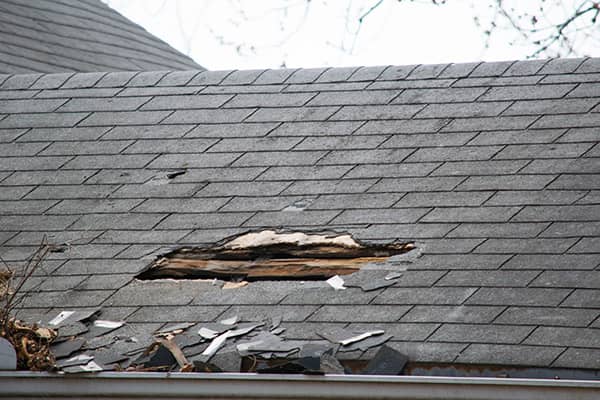 What to Do If You Find Storm Damage
Here are a few tips for you to follow when filing a claim for hail damage, wind damage or other damage:
Contact Ideal Precision to schedule a free on-site inspection to determine the existence or extent of the damage, along with a free estimate for the needed restoration work.
If storm damage is verified, we will recommend that you contact your insurance agent to request an inspection by your insurance company.
We strongly suggest that you take pictures of the damage prior to any repairs.
Do not make any permanent repairs until the adjuster has had the opportunity to inspect the damaged area.
Save your receipts! Your insurance company will usually require receipts for any emergency repairs you have done in order to reimburse you correctly.
Once the insurance company's inspection is complete, you will receive a claim sheet outlining the scope of damage and the funds being made available for the repairs (less your deductible).
Schedule a Free Roof Inspection Today!
There's no need for you to go through the insurance claim and storm damage restoration process alone! Count on Ideal Precision Roofing and Exteriors to guide you from start to finish and get your roof back to proper condition in no time. Call us at (210) 485-1553 or submit the convenient contact form and we'll be sure to respond ASAP.