Certified Roof Replacement Contractor
If your roof is more than 15 years old and/or most of the shingles are damaged or worn, it's time for a roof replacement. Ideal Precision Roofing and Exteriors, Inc. can help. With over 30 years of experience in both residential and commercial roofing, we have the expertise needed to carefully remove your old roof and install a high-quality roofing system that can reliably protect your investment for decades to come.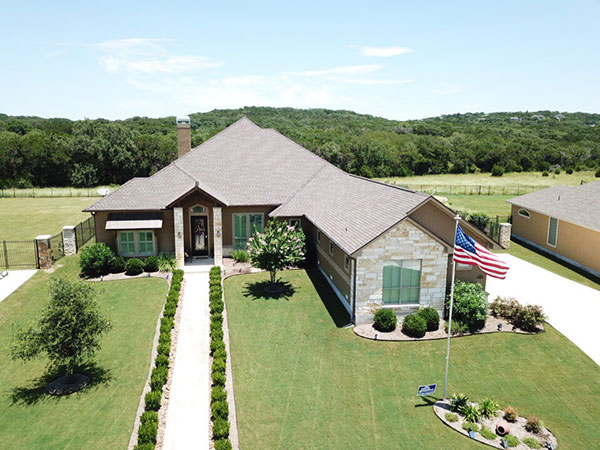 Why Choose Us to Perform Your Roof Replacement
Whether your roof replacement will be covered by your insurance company (see our Insurance Claims page for details) or you're paying for it yourself, a roof replacement is a major project and requires careful selection of the right roofing contractor. Ideal Precision Roofing is not just any roofing contractor. We hold the top certifications with two of the roofing industry's leading manufacturers, and we have the skills and integrity to back them up.
GAF Master Elite® Certified Contractor
Veteran-owned roofing company with decades of experience.
Founding member of the United Association of Storm Restoration Contractors (UASRC)
Accredited and A+ rated by the Better Business Bureau (BBB)
My Roof Is Leaking, So Do I Need a Roof Replacement?
Leaks due to weather or improper installation can be difficult to locate and repair, but that doesn't always mean a complete roof replacement is needed. When you schedule a free roof inspection with Ideal Precision Roofing, we can help you decide.
Roof leaks during extended periods of cold weather or during storms in the summer often happen due to poor flashing. Soffits that intersect on a roof are difficult to waterproof, leaving these areas susceptible to leaks. The solution begins with proper flashing, since this should stop leaks caused by rainfall and might stop the leaks from ice dams as well.
What About Ice Dams?
An ice dam occurs when snow melts and the water refreezes when it hits the colder edges of your roof. Eventually, water pools behind the dam and works its way back up under the shingles and under the soffit until it finds an opening in the roof. When an ice dam happens, we can restore your roof back to proper condition, typically with a simple repair. However, if a full roof replacement is needed due to extensive damage, we'll ensure you get a top-quality new roof for your house or commercial property.
Schedule a Free Roof Inspection Today!
Ideal Precision Roofing and Exteriors, Inc. is here to answer your questions and provide you with a free inspection and in-home estimate. Schedule yours today! Call us at (210) 485-1553 or submit the convenient contact form and we'll be sure to respond ASAP.